Midway Sealcoating and Striping Co – Arlington
Professional Sealcoating, Crackfilling and Asphalt Striping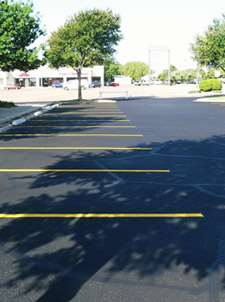 Midway Sealcoating and Striping Co concentrates on asphalt striping, crackfilling and sealcoating services for Arlington, Dallas, Forth Worth and surrounding areas.
Midway Sealcoating and Striping has been Eastern Texas' most trusted source for asphalt striping, crackfilling and sealcoating since 1979. Our services include virtually every facet of sealcoating and asphalt striping. Whether you require preventative asphalt sealcoating services or crackfilling and maintenance, Midway will gladly address your needs with customer care and expertise. Please explore our website and
Request a Bid
on Sealcoating & Striping.
Looking for expert sealcoating, crackfilling and striping services? Look no further. Please call us at
817.467.7003
or fax your requests to
817.465.1665
to reach a member of our team.
Our coverage area spans throughout Eastern Texas. Including, but not limited to, Arlington, Dallas, Fort Worth, Grapevine, Irving, Grand Prairie & Euless.